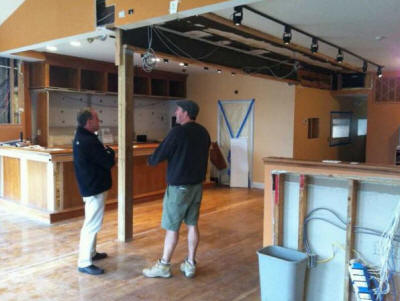 With over 30 years in the business, we realize the difficulty in finding quality contractors in the air conditioning and heating industry, which are fully insured and licensed.  We are proud to say that our company, National Air "Mechanical Contractors" is state licensed, fully insured and bonded, to assure quality service and piece of mind.
Members of the BBB since 1981, we specialize in residential and commercial sales, service, and installation of central air conditioning and heating systems, in new construction and replacement.
The service you receive from National Air will exceed your expectations.
We continually strive to surpass this goal by:
1. Supplying our customers with all the information needed so that they can make the best decisions for their customers.
• Continual training of our staff in the latest technologies!
• Our website offers you a wealth of information to help with your buying decision!
• Quality energy efficient heating and cooling systems at competitive prices.
• We offer expertise in all energy efficiency options available from the major utilities!
2. Providing our customers with the highest quality installation
• Installers are EPA certified and take regular factory training classes!
• Lead installer has a minimum of 5 years of experience in the field!
• Installers are involved in customer service, safety and technical
• Whether it's 4 units or a 400 unit project, we have the staffing flexibility to handle the job!
3. Providing our customers with the highest quality follow-up service • We encourage your customers to call US and not YOU for service!
• Service technicians participate in weekly customer service, safety and technical training!
• Preferred customer service agreements available for scheduled and never-worry operation!
• Emergency service and radio dispatched service vehicles!
4. Our credentials •Member of the Better Business Bureau since 1981.
• State License (ST.MECH 34962)
• City of New Orleans class "A" gas fitter and air conditioning contr. #AA-GA3474
• Jefferson parish class "A" air conditioning and gas fitter #G836,#M-437
• EPA approved since 1993 #10238
• Fully insured, available upon request