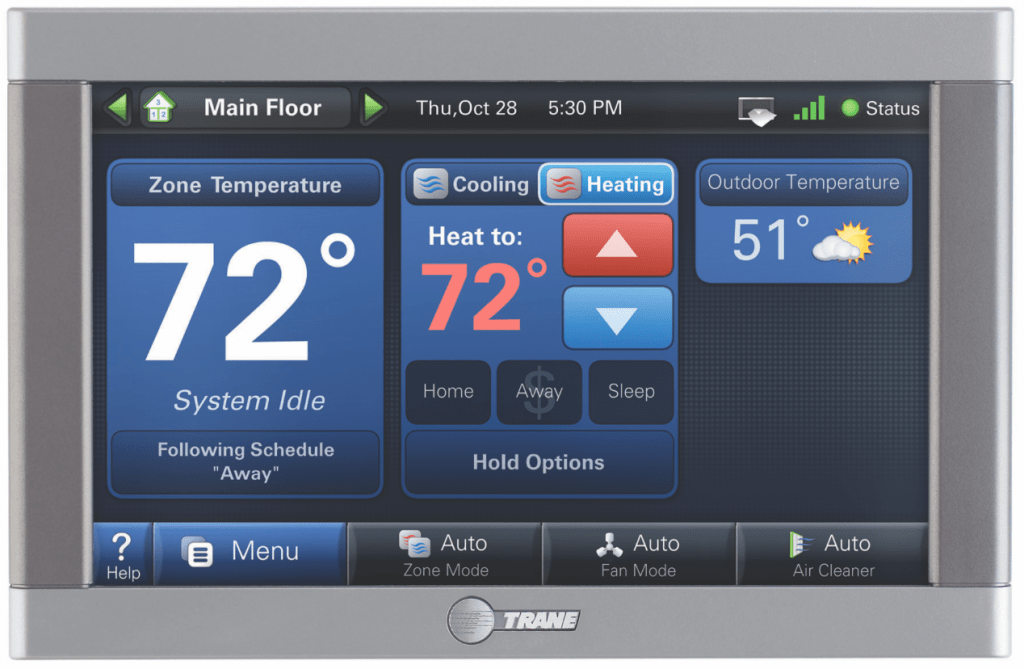 For an energy efficient solution to control the individual heating and cooling needs of your family throughout your home, consider a home zoning solution from the home comfort experts at National Air. We'll help you to provide your family with the ability to choose their preferred temperature in any room within the home while increasing your energy efficiency and potential utility savings.
1. INCREASED COMFORT CONTROL
The HVAC home zoning solution breaks down areas or rooms within your home which can then be controlled independently to set differing temperatures. Whether you have rooms that get plenty of sun and need additional heating / cooling or there are rooms not frequently used, such as guest rooms, you no longer have to blanket heat or cool the whole home, but can have these areas broken into zones which can then be temperature controlled independently.
2. ELIMINATE HOT AND COLD SPOTS
If you have hot or cold spots whether due to large sunlit windows, drafts or shaded areas, we can separate these areas in to different zones enabling you to set the relevant temperature so you can have a consistent temperature throughout your home.
3. SAVE MONEY
With your home's heating and cooling system is broken in to zones, you don't have to blanket heat or cool your entire home, and are now provided with the opportunity to reduce energy consumption and save money on your utility costs.
4. PROFESSIONAL INSTALLATIONS
To take advantage of the benefits of your new home zoning solution, we'll assess your home to evaluate the optimum number of zones and provide a professional installation.
5. TIDY AND FRIENDLY SERVICE PROFESSIONALS
Enjoy having considerate professionals who take the time to listen to your concerns and answer your questions while also taking care when in your home by wearing boot covers, using work area mats and who will clean up before leaving.
6. QUALITY WORKMANSHIP
All workmanship performed by your National Air technician comes backed with a signed warranty, plus enjoy the additional peace of mind that comes with choosing a system with the best manufacturer warranty too.
7. FREE ESTIMATES
Let our experienced technicians explain the costs and benefits of installing a home zoning solutions in your home with our obligation free estimates. To discover how you could save money while enjoying increased control and comfort with a professionally installed home zoning solution, call and speak with the friendly team at National Air today.