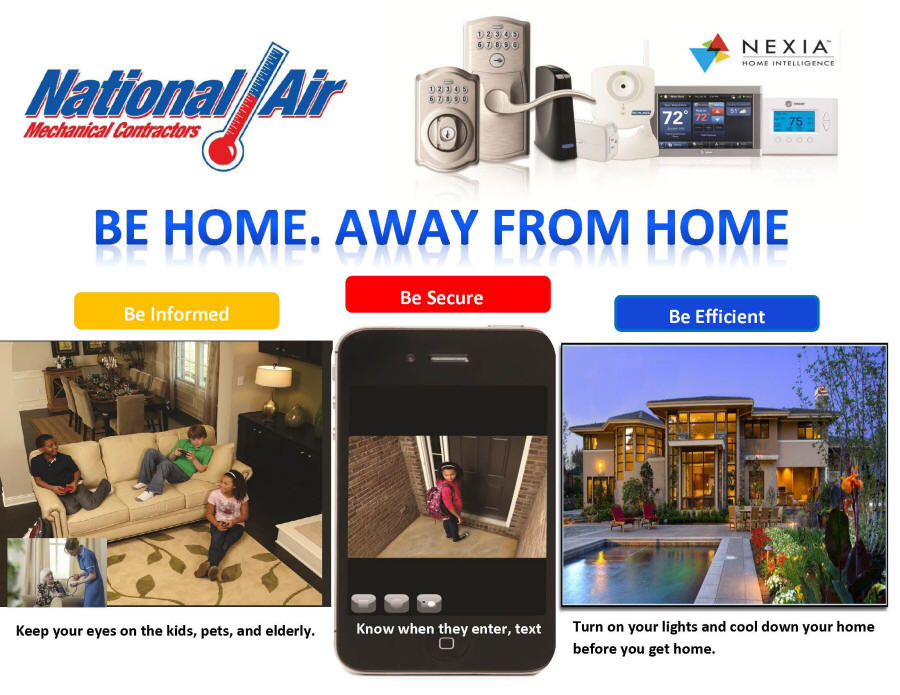 Stay connected to what matters most
Be in two places at once. Unlock your front door from half a world away. Check on your pets during the day. Sit in a meeting and know your children are home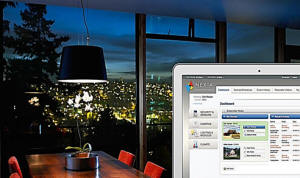 safe. Nexia™ Home Intelligence helps you stay connected to your home and the people and possessions you hold dear—all from a single app.
Making sure the kids get home safe. "Because of work, I can't always be there when my kids get home from school. I would always worry about if they made it home safe or not. Thanks to Nexia I get an alert the second they arrive home."
Stay connected even when you're away for $9.99 a month.
Checking on our vacation home. "Our lake house is a couple hours away so Nexia makes us feel like we're there even when we're not. We can view the camerasaround the house from our smartphones, and we receive alerts where there is any sort of activity. There's a real peace of mind knowing our house is still within our reach."
Safe and connected home.
"I use locks, cameras, and sensors around my house so I always know what is going on. It's comforting to know that the cameras will record automatically and I'll get an alert on my phone if activity is detected. Nexia puts me in control of my home so I always know what is going on."
Home security statistics that may "alarm" you… and hopefully motivate you to take action:
2,000,000 home burglaries are reported each year in the United States.
About 30 percent of all burglaries are through an open or unlocked window or door.
Nearly 66 percent of all burglaries are residential (home) break-ins.
Renters are just as likely to be the victims of property crime as homeowners.
The highest percentage of burglaries occur during the summer months.
Homes without security systems are up to 300% more likely to be broken into.
Every 13 seconds a home intrusion is committed.
2.5 million+ home intrusions are committed each year.
Only 17% of the homes in U.S. have a security system.
2,500+ cars stolen per day… almost 2 cars a minute.
Identity theft is the fastest growing crime in the U.S.
1 out of 3 residential assaults are a result of a burglary.
85% of break-ins are from non-professionals that are usually more desperate and dangerous.
People want security and need peace of mind.
Insurance agencies can offer discounts up to 20% for auto insurance when a home security system is installed.
Home security statistics tell us that 95% of break-ins needed some amount of force to break-in.
Thieves prefer easy access, through an unlocked doors or windows.
Home security statistics tell us that the type of tools used to break in are usually simple; a screwdriver, pliers, pries bars, and small hammers are most common.
Police usually only clear 13% of all reported burglaries due to lack of witnesses or physical evidence.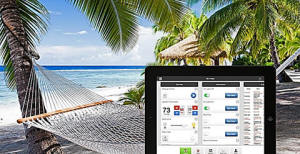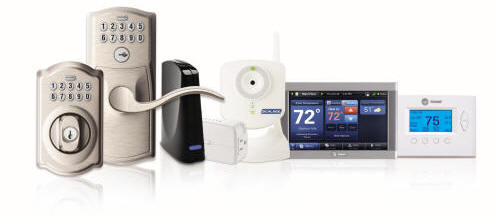 What can you do to prevent becoming a victim?
Harden the Target.
Home security statistics tell us that burglars will usually bypass a house if it requires too much effort or more skills or tools than they possess.
Most breaks are through front or back doors.
Unlocked outer doors to common hallways give thieves a chance to break in through inner doors while remaining out of sight of neighbors and police. Keep outside doors locked
Home Alarm Systems
Increase the potential of burglar being caught.
Burglars will usually bypass a home that they believe has a sophisticated burglar alarm.
Home security statistics tell us that an audible horn or siren must be part of the system.
Alarm systems should reset within three minutes so as not to disturb the neighborhood.
Leave a key to your house and alarm system with a trusted neighbor who is usually there when you are not home.
Alarm systems can also monitor fire sensors and panic buttons.